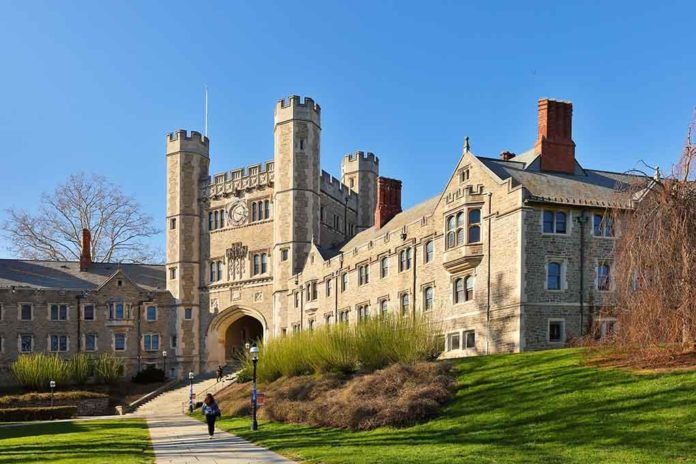 (DailyFix.org) – There are many examples of Chinese companies that buy access to American universities and colleges whose liberal values don't align with those of the Chinese Communist Party (CCP). The Chinese government has donated millions of dollars to hundreds of schools in the United States. Universities use the donations to host Confucius Institutes, which the Chinese government uses to promote the communist policies of its regime. Unfortunately, there's much more to the story than Confucius Institutes.
Ma Huateng is the CEO of Tencent and one of the richest people in China. Huateng's personal fortune is estimated to be worth approximately $63.4 billion. Tencent runs China's biggest social media platform, WeChat. The company also airs National Basketball Association (NBA) games in China.
The company has a history of censorship. In recent years, several prominent US universities accepted millions of dollars in donations from the Chinese billionaire, and it's creating concern among some in the US government.
Ma Huateng Donates Large Sums to Liberal US Universities
The Chinese communist government is racing to dominate artificial intelligence for both civilian and military applications by 2030. As the Chinese government works to develop its AI, it uses companies like Tencent. Ironically, at the same time the government is pushing its ambitious AI plan, Huateng is granting millions of dollars in gifts to leading US universities.
Since 2017, Ma Huateng has donated at least $5 million to Princeton through his personal foundation. In addition, he's also given $5 million to MIT. In 2017, Tencent donated $900,000 to Columbia University. Huateng's foundation gave $5 million to finance the Princeton Center on Contemporary China's China Impact Project, which researches how American media shapes public perception of China.
The Chinese billionaire also serves on the Yale Center Beijing and the Cornell China Center, where he advises schools on developing relationships and partnerships in China.
Why is Huateng Investing in US Schools?
Despite seemingly obvious national security concerns, US universities and colleges appear uninterested in Tencent's behavior at home. Huateng's company is often at odds with the supposed liberal values of the schools he supports. WeChat has a long history of censoring government criticism and is known to surveil members' text messages. It even reportedly spied on foreign users to improve its censorship capabilities in China.
Additionally, Tencent censored the NBA in 2019 after Houston Rockets executives expressed support for pro-democracy groups in Hong Kong. In October 2021, the company pulled the Boston Celtics off the air after center Enes Kanter Freedom accused the Chinese of human rights abuses and slave labor.
Ma says that there isn't anything nefarious about the donations to the schools and that the gifts support institutions with strong commitments to teaching, research, and learning. Yet, the Department of Defense (DOD) says the Chinese government uses Tencent and Huateng to develop military weapons for the People's Liberation Army. The US government says the Chinese government is actively attempting to steal AI knowledge through espionage, talent recruitment, investments, and technology transfer.
So, are Huateng's donations more than just monetary contributions?